About

Register

Contact

Sessions

Resources
About
REGISTRATION IS NOW CLOSED. Thank you for your interest and support. We hope to see you next year!
The Ozarks Writing Project leadership team is excited to invite teachers from all grade levels and content areas to MSU's campus for the eighth Writing & Thinking Conference—a day of world-class literacy professional development. Our hope is that every teacher leaves energized with easy-to-implement ideas and literacy strategies that will improve student learning in any classroom.
Listen to Dr. Keri Franklin's preview of the spring 2017 conference
This interview was recorded for the Missouri State Journal program on KSMU Radio.
WHEN
Friday, September 29, 2017
Check-in will begin at 8:00 AM in PSU, third floor.
WHERE
Plaster Student Union (Third Floor), Missouri State University
---
"OWP has transformed the way that I teach writing. Before OWP, I didn't know that teaching writing could be so fun, that students could be so engaged, and that the results of my professional learning with the Writing Project would be so dramatic."
Laurie Buffington, Communication Arts, Laquey High School
---
Participants can expect the professional development (PD) event to:
Adhere to the National Writing Project's core principles, the guideline of the National Council of Teachers of English for professional knowledge for the teaching of writing, and the vision of the Ozarks Writing Project.
Follow a framework to maximize participant involvement, allow time for processing and thinking and include opportunity for collaboration.
Include research-based strategies for presentation of content.
Be sensitive to the specific needs of adult learners.
Include the expectation of community accountability designed to summarize, make connections and/or create a plan of action or next steps.
Gather closure feedback from participants at every session to ensure the highest quality PD.
Register
The cost of registration includes your choice of three sessions, all materials, lunch, and a parking pass.
Individual: $100
Team of Four: $360
Contact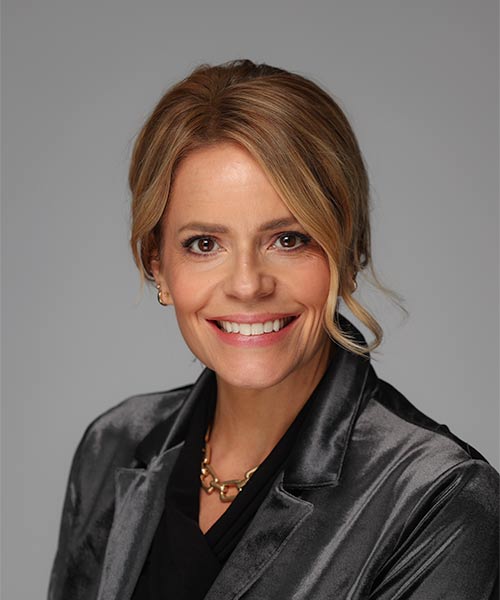 Amy E. Knowles, Conference Coordinator
417-836-5107
Siceluff Hall 338
Missouri State University
901 S. National Ave.
Springfield, MO 65897
Sessions
Missouri State University
SESSIONS
"You YouTube, Too?"
Session Description:
Have you ever wondered why your students are spending so much time on YouTube? In this session, teachers will investigate the role of video in the 21st century, explore the connection between video and analytical thinking, and consider meaningful strategies for implementing video into their own classrooms. Teachers are encouraged to bring their creativity to this session, as there will be opportunities to create videos in small groups. Video is the world's fastest growing content medium, and this session will help all teachers, regardless of experience with technology, harness the power of this platform for meaningful learning.
Presenter:
A native of Kansas City, Michael Brinkmeyer graduated from Missouri State University with a Bachelor's degree in English Education in 2016. He recently began his second year of teaching at Hillcrest High School in Springfield, and he has continued taking graduate courses at MSU in pursuit of a Master's degree in English Education. He is passionate about teaching English Language Arts, as he believes that the ability to read, write, speak, and listen well has provided him with many personal and professional opportunities.
From This and That to Commutativity and Covalent Bonds: Spanning the Language Spectrum in STEM
Session Description:
Participants will learn about a characterization of the communication contexts within the STEM classroom and an engaging way teachers can help students learn to appropriately and dynamically situate themselves in these different contexts. Participants will take the role of both student and teacher while playing a computer-based guessing game easily adaptable to all fields, even those outside STEM. Participants will need to bring a tablet or laptop.
Presenter:
Adam Harbaugh is an associate professor of mathematics at Missouri State Universtiy. He has taught high school and at the post-secondary level for twelve years. He earned his PhD at Texas A&M, and his research interests are classroom communication and the development of teacher's content. His wife also works at MSU, and he has two children in the Springfield Public Schools.
Why Can't We Be Friends?
Session Description:
Do you feel there's not enough time to conference with your students? I thought I couldn't, but I found a solution! We'll look at how I tried to find the time to conference with my students while increasing the amount reading and writing done in the classroom.
Presenter:
Melanie Cox lived in Heidelberg, Germany until her family moved to the Springfield area when she was 11. She graduated from Missouri State University with a Bachelor's and Master's in English, completing her certification during graduate school. She taught one year at Neosho High School before starting at Marshfield High School, where she currently teaches English I, Yearbook, Newspaper, and Journalism. Additionally, Melanie will be teaching an online dual-credit course through Crowder College this year. She is passionate about many things, but at the core her passions are learning and stories.
Realistic Revision
Session Description:
Revision is not rocket science. Yet our students often struggle to revise, and we, teachers, often struggle to teach them practical, realistic revision strategies. In this session you will write a short narrative and revise it, using a tried and true sequence of lessons inspired by author Kate Messner. You'll learn how your elementary mentor texts can support you in this important work. And, you'll have fun while doing it! Realistic Revision is geared toward grades 2-6, although other grade levels may be able to adapt these lessons.
Presenter:
Betsy McQueen is beginning her 28th year in public education, 18 years as a classroom teacher and entering year 10 as a literacy coach. She joined the Ozarks Writing Project family during the 2010 Summer Institute. Since that time she has facilitated two Summer Institutes, participated in scoring conferences, attended the NWP Annual Meeting, presented at several Writing and Thinking Conferences along with Youth Writing Conferences, and is currently part of a professional development team in the Center for Writing in College, Career and Community at MSU.
Things just got interesting: Using art to energize the content curriculum
Session Description:
This session will look at the power of art to engage students in experiential learning. This lesson will specifically focus on the ELA classroom, but we will discuss applying arts integration in other content areas. According to the John F. Kennedy Center for the Performing Arts, this strategy allows students to "construct and demonstrate understanding through an art form". This lesson will also incorporate collaborative Google apps to facilitate online discussion and thinking.
Presenter:
Matt Starnes is a fifth year Language Arts teacher in Lebanon, Missouri. He traveled an unconventional route to education; entering the field after spending five years in marketing and advertising. Matt uses his experience to provide students with a dynamic learning environment that equips them with the 21st century skills needed for college and career readiness. Matt's passion for writing is only matched by his enthusiasm for technology. He is a level 2 certified Google educator. Nothing is more exciting than finding a new education app.
Of Dandelions and Wishes: Building a Community of Learners in Participatory Culture
Session Description:
Often students see only the dandelions of tests, papers, and homework when they come to our classes. All students want to learn, and if we facilitate the opportunities, they can see the wishes and the learning instead of just weeds. In this session we will explore strategies to create a community of learners who own their work and their experiences in our classes because they have a voice in their educational experiences.
Presenter:
Melissa Troxell has taught high school English for the last 18 years at Willard High School, but this year she is the instructional coach at Willard Middle School. As a teaching consultant for the Ozarks Writing Project, she has been conducting professional development, and she cites OWP as being one of the driving forces for the changes she made to her English classroom. She loves spending time with her family, playing sassy imagination games with her daughter, reading, teaching, and learning.
Poetry Matters: Meeting the Standards with Poems and Activities across the Curriculum
Session Description:
Poet Paul Janeczko proclaims "...everything we teach has to be turbocharged with skills and the promise of advancing our students academically." Here's the promise: Poetry can get you there. Experience activities that engage students, connecting them to current events and content across the curriculum. Whether you're an avid fan or a poetry skeptic, you will leave the session with activities that meet the standards.
Presenter:
Colleen Appel is a retired middle school English teacher. She is beginning her fifth year as a professional development facilitator for the College Ready Writers Program. When she is not studying argument, she is trying to make her journals look like works of art, write poems that heal, and read all the cookbooks that she obsessively collects.
Hands On, Minds On -- Write On
Session Description:
Do your students give up when things don't work out as planned or are they willing to try something new to solve the problems they encounter? Session participants will work on finding solutions to simple STEM challenges and document their learning using the Engineering Design Process. Please bring a writing tool and paper or device and the willingness to play nice with others.
Presenter:
Debbie Wallace is entering her 26th year of teaching, all with Dallas County R-I School District. She has taught middle school science and mathematics in a variety of schedule and course arrangements including a decade of STEM after school programming. Debbie's involvement with DESE's Improving Teacher Quality Grant STEM Literacy Project provided her the opportunity to work with the Summer Institute. Living her whole life in the Ozarks, she is passionate about nature and the environment. But foremost, she strives to help all students become better citizens of the world.
Writing Craft: Just How Do Authors Do That?
Session Description:
How do we teach our students to notice the craft moves of great authors? How do we engage them in trying out those moves in their own writing? In this session, as participants, we will explore and immerse ourselves in the reading, thinking and writing around some tried-and-true mentor texts. Most likely we will leave this session looking at the books in our own elementary classroom libraries in a whole new light.
Presenter:
Terri McAvoy comes to us with 30 plus years of teaching and instructional coaching experience, most of those years spent in the elementary classroom. Since 1998 she has been active in National Writing Project, delivering workshops, coaching teachers, and writing with colleagues. After many years of working in the northern part of Missouri affiliated with Prairie Lands Writing Project, Terri recently joined other teacher consultants in the Ozarks Writing Project. Her current work is focused on year- long professional development designed to support area teachers in implementing the rigorous writing standards outlined in the Missouri Learning Standards. A 2015 iBook, which Terri co-authored with Beth Rimer from Miami University in Ohio, is available for free download from the iBook store. It can be found under the title Formative Assessment as a Compass.
Coaching Thinkers
Session Description:
As a student, have you ever received a graded paper, littered with cross outs, red marks, and "good job" comments but had no idea about what you did right or how to improve your work? As a teacher, have you ever struggled with how to provide meaningful feedback to your students? This session will give you ideas about coaching young thinkers by giving personalized attention and meaningful feedback during conference time. Please bring a writing tool and paper.
Presenter:
Laurie Buffington is an 10th and 11th grade English Language Arts teacher at Laquey High School. In addition to her love of teaching, she is passionate about sharing Writing Project ideas and strategies that she has implemented in her ELA classroom. Working alongside other teacher consultants at the Center for Writing in College, Career, and Community, she has presented at the Writing and Thinking Conference and the Youth Writing Conference at Missouri State University, as well as the Write to Learn Conference. As a teacher consultant with the Writing Center, she especially enjoys talking with other teachers and borrowing ideas and strategies to adapt to her own classroom.
Assessment, Clear and Simple
Session Description:
While the assessment of student learning can be extra work, it also can be gratifying, if not inspiring. Setting goals, whether it is for weight loss or improving writing, requires check-ins with a supportive group. These can be encouraging while helping you gauge your learning and the learning of your students. Teachers who attend this session can expect to participate in collaborative conversations in order to set expectations for learning, participate in a small writing group protocol and explore formative assessment techniques.
Presenter:
Keri Franklin is a Professor in the English Department at Missouri State University. She received her PhD in English Education at the University of Missouri and her master's in Technical and Professional writing from Missouri State University. She is the founding director of the Center for Writing in College, Career, and Community (2016) and the founding director of the Ozarks Writing Project (since 2005). Dr. Franklin's research has focused on the impact of writing professional development on teacher and student learning. Through Dr. Franklin's work, she has received over $1,500,000 in grants and contracts in partnerships with universities in Missouri and across the country, and has connected Missouri State with school districts to support local school district needs in southern Missouri.
Dr. Franklin frequently conducts professional development related to writing, teaching, and learning. As the current director of assessment at Missouri State, she works with faculty from all disciplines to explore learning—specifically in the area of public affairs through collecting and analyzing student work. Dr. Franklin has presented at hundreds of local, regional, and national conferences focused on a range of topics including the teaching of writing, developing school-university partnerships, and place-based writing, to name a few. Her experience with building organizational capacity and developing teacher leadership has helped her to connect Missouri State's unique public affairs mission to the work of faculty and students.
Squiggles and Giggles: Promoting Playful Learning
Session Description:
In this session, you will experience playful learning through the lens of a student. You will leave with practical strategies for incorporating play to enhance thinking and writing in your classroom, no matter what age or what content you teach.
Presenter:
Michelle Slominsky has been teaching in lower elementary grades for fifteen years. She has a Bachelor's in Early Childhood Education, a Master's in Reading and is currently working towards a Specialist in Teacher Leadership, all from Missouri State University. She is passionate about promoting playful learning and breaking the cycle of student and teacher boredom.
The Most Dangerous Game
Session Description:
How to engage reluctant learners while building classroom community, developing student ownership, and producing quality work. Please bring pencil, paper, and be ready to move!!
Presenter:
Amanda Robertson has started her eighth year of teaching. Her first five years were spent teaching math, Spanish and Bible at a residential treatment facility for troubled teens in Kansas City. She currently teaches at Marshfield High School as a math and English teacher for At-Risk students. She is passionate about helping reluctant learners find their place in school. She is also passionate about sharing what she has learned about behavior management, differentiation, and the power of novelty with colleagues and peers.
You get to share, and you get to share! Everybody gets to share!
Session Description:
Have you ever asked your students to engage in group discussion and not have the outcome you were hoping for? Someone talks too long. Others don't talk at all. And then there are those who come in out of left field with an unrelated comment that throws the whole group into chaos. This session will offer strategies that help create opportunities for equitable group discussion in the classroom. In addition, we will focus on how to support student learning in maintaining continuity and cohesion in their writing and provide opportunities to increase their knowledge and accurate use of content specific language.
Presenter:
Heather Payne is a co-director of the Ozarks Writing Project at Missouri State University. She is involved in many of the OWP grant program opportunities, develops and leads professional learning programs for rural school districts, and mentors teacher consultants. Heather is currently a coordinator and facilitator for the SEED Evaluation Grant for the College Ready Writers Program that provides argument writing professional development to teachers and area school districts. She is a co-instructor for the CTE Literacy at Work project funded by a partnership with DESE and Missouri Writing Projects Network. She is also on the leadership team and provides support and mentoring for the Improving Teacher Quality Grant dedicated to literacy professional development in science and math.
Writing for New Audiences: jk, lol #actionresearch
Session Description:
Identifying and dealing with social messaging elements that are invading formal language.
Presenter:
Kurt Hodson grew up and graduated high school in Bolivar, MO. He then received a Bachelor's of Arts in Creative Writing and a Minor in Spanish from Missouri State University. He worked as an office manager for Lathrop & Gage for seven years before deciding his passion was in education. He quit his job and went back to MSU to get certified to teach secondary English because of his love for writing and literature. Kurt completed his first year of teaching at Lebanon, and the experience has reaffirmed his decision to become an educator.
Writing Marathon
Session Description:
A writing marathon is all about the writing and the writer. We will leave the PSU, write, share, move to a new place, write and share again. The writing is your choice, but the location may influence your voice. We will be unplugged so make sure you have paper and pen...and comfortable shoes!
Presenter:
Betsy McQueen is beginning her 28th year in public education, 18 years as a classroom teacher and entering year 10 as a literacy coach. She joined the Ozarks Writing Project family during the 2010 Summer Institute. Since that time she has facilitated two Summer Institutes, participated in scoring conferences, attended the NWP Annual Meeting, presented at several Writing and Thinking Conferences along with Youth Writing Conferences, and is currently part of a professional development team in the Center for Writing in College, Career and Community at MSU.
Your Story. Their Characters. Using Fanfiction to Develop Writers
Session Description:
The most intimidating part of writing can often be figuring out where to start. Using fanfiction as a vehicle students can develop their writing skills to make the process less intimidating. Fanfiction is a unique type of writing that will help your students with embracing different perspectives and help sharpen their narrative skills in cross-curricular classroom settings.
Presenter:
Sofie Kondro teaches English at Reeds Spring High School in Stone County, Missouri. Sofie is a coach, a writer and a self-proclaimed geek. As often as possible, she avoids the Oxford Comma.
Resources
Resources from the Spring 2017 Writing & Thinking Conference
Blended Writing: The Writer as a Storyteller, Artist, Scientist, and Philosopher
Presented by Jaime Brown
---
Flight Lessons: Teaching Fledgling Writers to Soar
Presented by Terri McAvoy
---
Linking Literature to Social Action in the High School Classroom
Presented by Dr. Ellen Shelton
---
Silencing the Crickets: How to Tackle the Tough Stuff (Through Writing)
Presented by Tanya Hannaford & Amanda Wood
---
Using Online Resources to Develop STEM Literacy
Presented by Dr. Adam Harbaugh
---
What's Beyond the Five-Paragraph Theme?
Presented by Jean Wolph