About

Register

Contact

Sessions

Resources
About
The Ozarks Writing Project leadership team is excited to invite teachers from all grade levels and content areas to MSU's campus for the seventh Writing & Thinking Conference—a day of world-class literacy professional development. Our hope is that every teacher leaves energized with easy-to-implement ideas and literacy strategies that will improve student learning in any classroom.
Listen to Dr. Keri Franklin's Conference Preview
This interview was recorded for the Missouri State Journal program on KSMU Radio.
WHEN
Friday, March 3, 2017
WHERE
Plaster Student Union (Third Floor), Missouri State University
---
"OWP has transformed the way that I teach writing. Before OWP, I didn't know that teaching writing could be so fun, that students could be so engaged, and that the results of my professional learning with the Writing Project would be so dramatic."
Laurie Buffington, Communication Arts, Laquey High School
---
Participants can expect the professional development (PD) event to:
Adhere to the National Writing Project's core principles, the guideline of the National Council of Teachers of English for professional knowledge for the teaching of writing, and the vision of the Ozarks Writing Project.
Follow a framework to maximize participant involvement, allow time for processing and thinking and include opportunity for collaboration.
Include research-based strategies for presentation of content.
Be sensitive to the specific needs of adult learners.
Include the expectation of community accountability designed to summarize, make connections and/or create a plan of action or next steps.
Gather closure feedback from participants at every session to ensure the highest quality PD.
Register
The cost of registration includes your choice of three sessions, all materials, lunch, and a parking pass.
Individual: $100
Team of Four: $360
Contact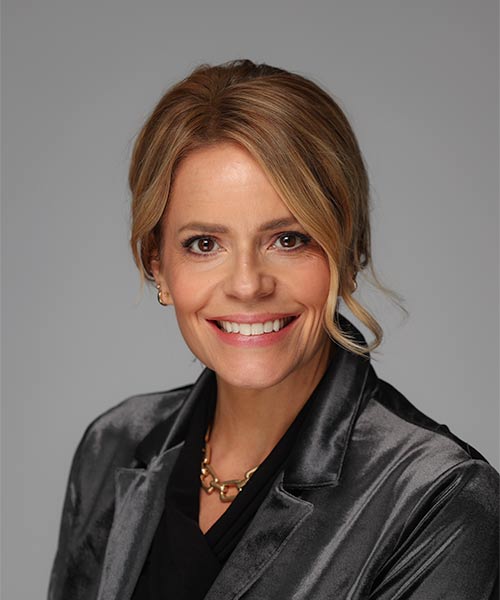 Amy E. Knowles, Conference Coordinator
417-836-5107
Siceluff Hall 338
Missouri State University
901 S. National Ave.
Springfield, MO 65897
Sessions
Blended Writing: The Writer as a Storyteller, Artist, Scientist, and Philosopher
Are you curious about how to teach blended writing in a practical and manageable way? In this session, we will discuss what blended writing is, why in the world we should incorporate blended writing into our classes, and how we can do that in a practical way. Middle school and high school teachers from all content areas are welcome.
Presented by Jaime Brown
Jaime Brown is in her ninth year of teaching English at Nixa High School. She graduated with her Bachelor of Arts in English from Harding University and her Masters of Science in Education Theory and Practice from Arkansas State University. She is presenting as a teacher consultant for Ozarks Writing Project.
---
#Fail: Encouraging Students to Learn from Failure
Have you ever wondered why your students do not take risks in your classroom? Do your students seem to fear the word "fail"? Are you looking for a way to create a classroom culture that embraces failure and gives students a voice in the assessment process? This presentation will reveal a path to those goals.
Presented by Sofie Kondro
Sofie Kondro teaches English at Reeds Spring High School in Stone County, Missouri. Sofie is a coach, a writer and a self-proclaimed geek. As often as possible, she avoids the Oxford Comma.
---
Flight Lessons: Teaching Fledgling Writers to Soar
Have you ever wondered why there is so little time for conferring with your students during literacy workshop? Have you ever looked at their papers and asked yourself why the writing is not improving? If you are an elementary teacher who has asked these very questions, this workshop might be for you. In Part I of this workshop, we will explore ways to establish a trusting, well-managed classroom environment that opens up essential time for conferring with young writers. If participants wish to stay for Part II, we will engage in strategies for teaching specific standards-based goals during writing conferences and ways to follow-up and hold students accountable for their learning. Teachers staying for Part II will create and take back their own strategy reference booklets for immediate classroom use.
Presented by Terri McAvoy
A veteran elementary teacher with over thirty years of "in the trenches" classroom experience, Terri currently finds herself busy collaborating with colleagues at Ozarks Writing Project in bringing professional development to teachers throughout the Ozarks. Most recently, Terri has enjoyed working with teachers in the Monett and Branson School Districts engaged in National Writing Project's College-Ready Writers Program. In her spare time, Terri enjoys quilting, getting lost in a good book, or just being still in the beauty of the Ozarks.
---
Harness Your Power: Voice in Writing
Helping writers discover their voice is a challenge worth taking on by all teachers. Through this session, discover several fun and engaging techniques backed by research that can be used immediately to provide students opportunities to discover their own writer's voice. This is a hands-on session; participants should be prepared to write and talk about their writing with other participants.
Presented by Dr. Gretchen Teague & Laurel Rogers
Gretchen Teague has taught IB Theatre, Advanced Theatre Arts, Drama I, and Film as Literature at Central High School in Springfield, Missouri, since 2000. Teague holds a Bachelor of Fine Arts in Theatre from Missouri State University, a Masters in Education from Drury University, and an EdD in Instructional Leadership from Lindenwood University. Teague has directed and choreographed well over 40 musicals and plays at Central High School and in the Springfield community. These credits included two productions for the International Fringe Festival in Edinburgh, Scotland. She is passionate about creating original theatre, exploring characters physically, ensemble building, writing, researching, and the power of laughter and story. Teague is the mother of Haley, Zachary, and Charlie and wife to Shawn.
Laurel Rogers has taught English for eight years and is currently teaching at Richland R-IV School District. She became involved with Ozarks Writing Project two years ago through the College-Ready Writer's Program and completed the OWP Summer Institute in 2016.
---
Linking Literature to Social Action in the High School Classroom
Do your students wonder why we read literature? Do they see a text as a call to action? In this workshop, our focus will be connecting literature to modern topics, such as poverty and slavery, with activities that will ask the students about their own worlds (clothing choices, demographics of their home counties, etc.). Secondary teachers will explore activities designed to create a culture of writing for social action in the classroom.
Presented by Dr. Ellen Shelton
Ellen Shelton currently serves as the Director for The University of Mississippi Writing Project and Director of Pre-College Programs for the Division of Outreach. She earned a BA in English from Hendrix College and an MA in English and EdD in Curriculum and Instruction from The University of Mississippi. She is Nationally Board Certified in Adolescent/Young Adult Language Arts and a 2003 winner of the Milken National Educator Award. She enters her 25th year an educator at the high school and university levels. She currently serves on the Board of Directors for the National Writing Project. Her research interests focus on K-16 writing instruction and empowering teachers through reflective practice.
In her spare time, she plays the cello, spends time with her husband and her cats (not in that order), and attempts gardening.
---
More Than Words: Making Connections Through Our Writing
Participants in this interactive workshop will experience ways to cultivate a classroom writing community where students' voices come alive through poetry. Using Linda Christensen's newest text Rhythm and Resistance as our guide, we'll explore strategies to engage students in writing about their own lives as a way to build writing confidence through a social justice perspective. Student writing samples from elementary, middle school, and high school will be shared, and participants will receive an annotated bibliography of picture books that offer multi-voiced, multi-genre, and multicultural perspectives. This session will provide resources for you to use in your classroom to celebrate one another and create a powerful classroom community.
Presented by Dr. Rebecca Kaminski
Rebecca Kaminski is on the literacy faculty of the College of Education at Clemson University. She is the founding director of the Upstate Writing Project and the new Center for Research in Writing and Literacy. Rebecca coordinates the graduate program for the MEd in Literacy with an ESOL certification focus. Her undergraduate and graduate teaching and research focus on writing instruction and assessment. Rebecca has received numerous grants to provide professional development for teachers in grades K-12 in both rural and urban schools in South Carolina.
---
Narrative and Place: Telling Stories Through Songwriting
Participants will leave this session with a rationale for why music should be a larger part of their instructional approaches as well as several practical and demonstrated applications of it that can be applied in their classrooms immediately. Drawing from the Arts Integration world of combining school disciplines with the arts to meet evolving objectives in both, the presentation will ask attendees to be active creators in their learning. Singing is mandatory, but the ability to carry a tune in a bucket is not!
Presented by Dr. Christian Goering
Chris Goering, PhD, NBCT is in his tenth year as a faculty member at the University of Arkansas where he directs the Northwest Arkansas Writing Project and licensure programs in English and Speech/Theatre. In 2016, he published two books, The Arkansas Delta Oral History Project: Culture, Place, and Authenticity and Recontextualized: A Framework for Teaching English with Music and released his second CD, Big Engine.
---
Silencing the Crickets: How to Tackle the Tough Stuff (Through Writing)
This session is for teachers who want to engage their students in complex thinking. Freewriting techniques can be utilized as not only a "spring board" for engagement but also a tool for reflection, problem solving, and ultimately answering, Did my kids "get it"? We encourage teachers of all grade levels and content areas to give us a try.
Presented by Tanya Hannaford & Amanda Wood
Tanya Hannaford teaches dual-credit English, freshman English, and journalism at Mount Vernon High School. A teacher consultant and co-director of the Writing & Thinking Conference, she has been in love with the Ozarks Writing Project mission since 2010.
Amanda Wood is a high school English teacher at Pleasant Hope High School. She is also pursuing her Masters in Teaching and Learning at Missouri State University. She is a teacher consultant with Ozarks Writing Project.
---
Ugh! Who Wants to Memorize?: Successful Alternatives to Assigning Memorization Tasks
Oftentimes, teachers rely on memorization of facts and formulas. The goal is for students to learn terms and concepts; however, memorization does not always lead to conceptual understanding. In this session, participants will experience several strategies that help students connect with a new topic and engage with new vocabulary and concepts. These activities will support learning and create buy-in to set the stage for successful learning.
Presented by Heather Payne & Colleen Freeman
Colleen Freeman is in her tenth year of teaching Physical Science and Algebra IA at Laquey High School. She has been involved with Ozarks Writing Project through the College-Ready Writers Program for four years. She is part of the Missouri Writing Projects Network STEM Literacy Project, which is in its second year and funded by the Improving Teacher Quality Grant.
Heather Payne is a co-director of Ozarks Writing Project at Missouri State University. She is involved in many OWP grant program opportunities, develops and leads professional learning programs for rural school districts, and mentors teacher consultants. Heather is currently a coordinator and facilitator for the SEED Evaluation Grant for the College-Ready Writers Program that provides argument writing professional development to teachers and area school districts. She is a co-instructor for the CTE Literacy at Work project funded by a partnership with DESE and Missouri Writing Projects Network. She is also on the leadership team and provides support and mentoring for the Improving Teacher Quality Grant dedicated to literacy professional development in science and math.
---
What's Beyond the Five-Paragraph Theme?
Increasingly, college professors are challenging the assumption that this form equips students for college writing. So what can we do, K-12, to prepare students for taking more control over the structure of their writing? Experience options for structures that emphasize a line of thinking rather than numbers of reasons.
Presented by Jean Wolph
Jean Wolph is the director of the Louisville Writing Project and of the Kentucky Writing Project State Network. She has been part of several National Writing Project initiatives, currently the i3 College-Ready Writers Program Leadership Team. She is the co-author of two NCTE publications, Bridging and Metaphorical Ways of Knowing, and anticipates the publication this summer of a text on writing, Rethinking Prompted Writing, co-authored with Jennifer Bernhard. She has taught writing and teachers of writers for nearly 40 years, first in the public schools and now at the University of Louisville.
Resources
Blended Writing: The Writer as a Storyteller, Artist, Scientist, and Philosopher
Presented by Jaime Brown
---
Flight Lessons: Teaching Fledgling Writers to Soar
Presented by Terri McAvoy
---
Linking Literature to Social Action in the High School Classroom
Presented by Dr. Ellen Shelton
---
Silencing the Crickets: How to Tackle the Tough Stuff (Through Writing)
Presented by Tanya Hannaford & Amanda Wood
---
Using Online Resources to Develop STEM Literacy
Presented by Dr. Adam Harbaugh
---
What's Beyond the Five-Paragraph Theme?
Presented by Jean Wolph